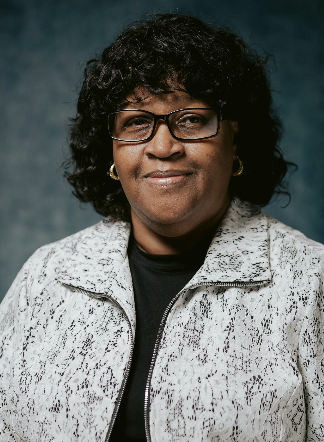 GOAL: To implement the Federal and State Program guidelines as well as the Avoyelles Title I School wide Program Guidelines, effectively monitor all Title I budgets and expenditures within the district, and ensure that all children have access to a quality education.
The Office of Federal Programs provides leadership and technical assistance to schools on the requirements and uses of funds under the Elementary and Secondary Education Act (ESEA). In particular, the Office provides support to education entities as they plan and budget their Title I resources. The Office is organized by four units: Operational, Competitive, District Planning and District Performance Review. Federal Programs consist of Title I, Title II, Title IV REAP, Title V. Federal Programs also addresses the needs of homeless, ELL, and migrant students as well as Early Childhood education.
Title II

Professional Learning is the ​means by which teachers, administrators, and other staff acquire, enhance, and refine the knowledge, skills, practices, and dispositions necessary to create and support high levels of learning for all students.
Title X - Homeless

The Avoyelles Parish Homeless Children/Youth Education Program is based on the philosophy that education is the key to overcome and prevent the cycle of homelessness in families. Program activities are based on educational principles and have the common purpose of contributing to the positive physical, emotional, social, and academic growth of each child whose life we touch.

The main components of our project are awareness, enrollment assistance, provision of educational materials, coordination of school and community services and resources. Our program is funded through the Stewart B. McKinney Assistance Grant and Title I.


Based on the definition of homelessness developed under the Stewart B. McKinney Homless Assistance Act:
A homeless individual is one who:
1. does not have a fixed, regular, and adequate residence
2. has a primary night-time residence in a supervised public or privately owned shelter
3. is temporarily staying with relatives of friends because of loss of job, other income loss, house loss
4. is staying in a motel, hotel, campground or similar setting due to lack of alternative adequate accommodations


It is the desire of the district to ensure that homeless children have access to a free and appropriate education comparable to the education of children who are non-homeless.

To complete a student residency questionnaire or to obtain more information, please contact a counselor at any school or Rebecca Spencer, Homeless Liaison, at 318-240-0234.

Avoyelles Parish School Board
Homeless Education Services

221 Tunica Drive, West

Marksville, LA 71351

(318) 240-0231 or (318) 240-0234
English Language Acquisition Program

Welcome to the Title lll English Language Acquisition Program
Avoyelles Parish School District
Contact: Wendy Marchand 318-240-0223
Avoyelles Parish School Board Office
221 Tunica Drive, West
Marksville, LA 71351


Federal Programs directs the English Language Learners (EL) programs in Avoyelles Parish Public Schools. Our goal is to help immigrant students and English Language Learners (EL) students attain English proficiency, develop high levels of academic performance and meet the same challenging state content and achievement standards that all children are expected to meet.